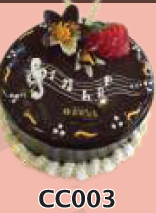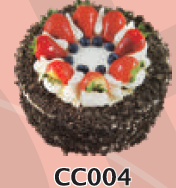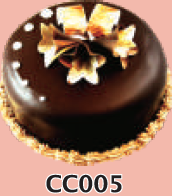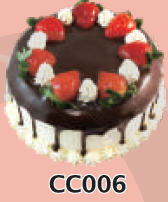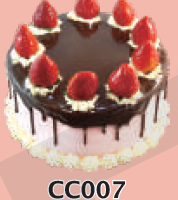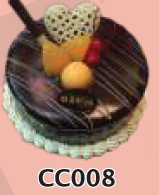 Code
Name
Description
CC003
Chocolate Cake

choose your own chiffon cake and filling when you order
75% chocolate is used for our chocolate cake frosting
Code
Name
Description
CC004
Black Forest

black forest is usually made of chocolate chiffon cake and cherry filling
but we can also make it according to your choice of flavour of chiffon cake and filling
Code
Name

Description

CC005
Chocolate Cake

Choose your own chiffon cake base and filling when you order
75% chocolate is used for our chocolate cake frosting
Code
Name
Description
CC006
Chocolate Cake

Choose your own chiffon cake base and cake filling 
75% chocolate is used for our chocolate cake frosting
Code
Name
Description
CC007
Black Forest

We usually make it with chocolate chiffon cake and cherry filling
but we can also make it according to your choice of flavour of chiffon cake and filling
Code
Name
Description
CC008
Chocolate Cake

Flavored in your choice of chiffon cake base and filling.
We use 75% chocolate to make its frosting.
Chiffon cake options: vanilla, strawberry, chocolate, coffee, mango, matcha.
Cake filling options: strawberry, cherry, blueberry, raspberry, mocha cream, choco cream, mango cream, OREO cookie cream, green tea latte cream.
Please choose a product code and size when you order. click here to order.
Make us aware if there are any allergies or religious factor.